Here you will find 5 courses, that we call "learning modules"; each module represent a clear guidance on how to organise a one-daylaboratory for young people on a specific topic in the framework of GCED.
Each learning module represents a set of NFE activities proposed for one-day workshops targeted at young people of 16-30 years old. Altogether the modules/courses create a cycle, guiding a learner from the basics of what is GCED, exploring SEL for oneself, on both activation and deepening levels and concludes with exploring the importance of global solidarity.
Please note that all five modules you see here are included in the "IO3 - Methodology-DEE-GEAYS", which is one of the Intellectual Outcome of the DEE-GEAYS project you can freely download: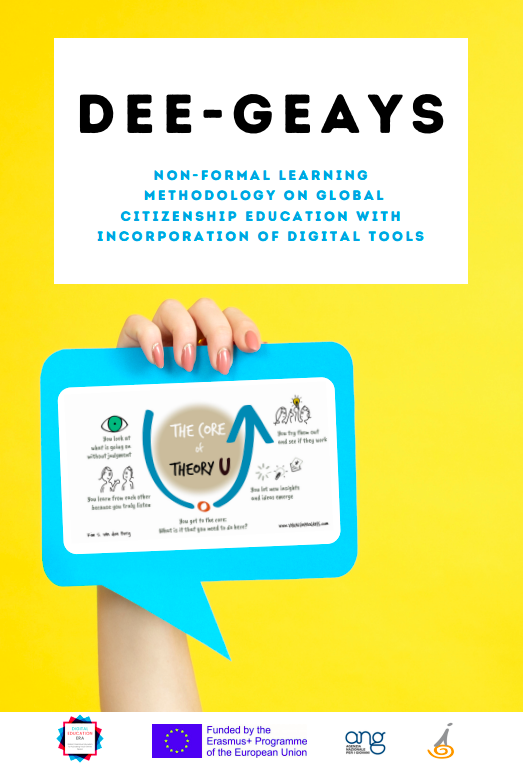 Join the courses if you'd like to have a deeper understanding of the topics covered by our project and to dive into these fascinating topics!