Who we are
The idea behind this project was born as a synergy of previous initiatives of the partnership and needs to provide an innovative response towards alarming environmental challenges along with the sudden, rapid and irreversible social challenges caused by the Covid-19 pandemic. In other words, we already were looking for some dynamic online solutions for youth work in order to reduce unessential travel and help the planet; when pandemic hit and we no longer had time to waste: either we could find a way to reach young people online or we were screwed.
While discussing with peer organizations the obstacles we all met during pandemic on our way to reach young people, we could see that the given circumstances brought a "hot-button" switch of the traditional educational frameworks, both for formal and non-formal education – we had to find new and creative solutions to reach young people.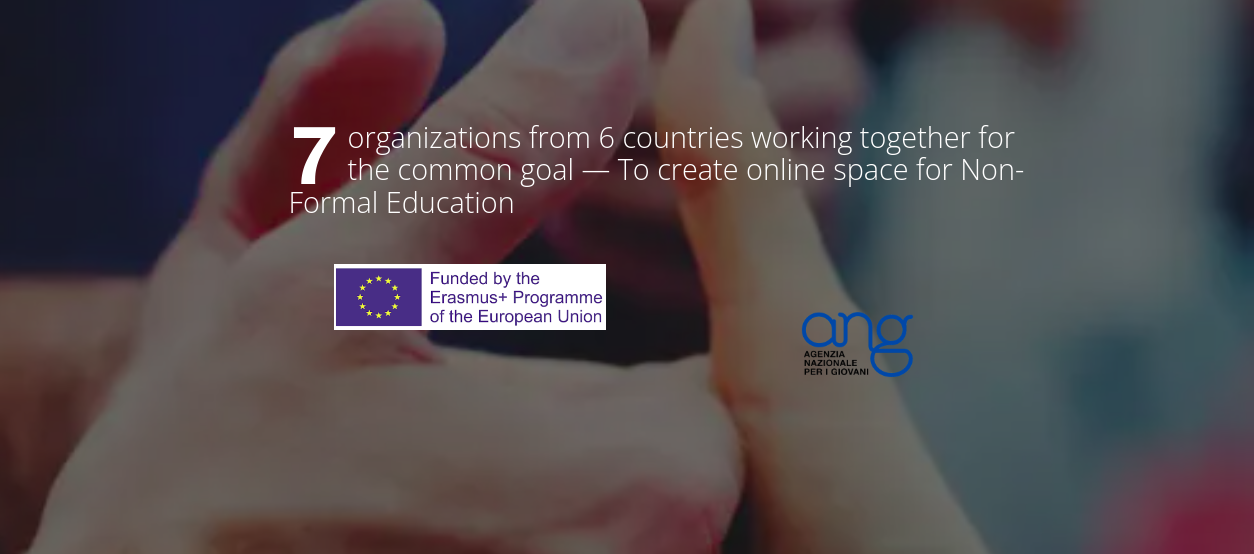 This project, following European priorities in the field of youth, was focused on developing the "innovative practices in the digital era". We wanted to create a platform for online learning and we decided to make our first content dedicated to the Global Citizenship Education (GCE).
What do we understand by GCE? GCE is a transformative, lifelong pursuit that involves both curricular learning and practical experience to shape a mindset to care for humanity and the planet, and to equip individuals with global competence to undertake responsible actions aimed at forging more just, peaceful, secure, sustainable, tolerant and inclusive societies.
And hence 7 organizations from 6 countries working together for the common goal: to create online space for Non-Formal Education. Sounds exciting?
Get to know the team