General Glossary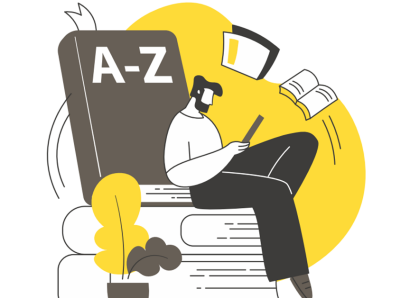 Browse the glossary using this index
Special
|
A
|
B
|
C
|
D
|
E
|
F
|
G
|
H
|
I
|
J
|
K
|
L
|
M
|
N
|
O
|
P
|
Q
|
R
|
S
|
T
|
U
|
V
|
W
|
X
|
Y
|
Z
|
ALL
---
COMPETENCE
A particular set of skills, knowledge and attitudes.

---
DIGITAL PLATFORM
---
FACILITATOR
A person who helps a group of people to work together better, understand their common objectives, and plan how to achieve these objectives, during meetings or discussions. In doing so, the facilitator remains "neutral", meaning they do not take a particular position in the discussion. 

---
GLOBAL CITIZENSHIP EDUCATION
According to UNESCO 'Global Citizenship Education (GCED, or GCE) aims to empower learners of all ages to assume active roles, both locally and globally, in building more peaceful, tolerant, inclusive and secure societies.' 

---
INCO
Associazione INCO, an Italian NGO and the project coordinator for DEE-GEAYS, has been working for more than 10 years in the field of international mobility, volunteering, and non-formal education. Thanks to the activities they have coordinated, hundreds of young people have had the opportunity to acquire new skills, develop personally and professionally.

It is the project coordinator for DEE-GEAYS
---
INFORMAL LEARNING
Informal learning refers to the learning in daily life activities, in work, with peers, etc. It is mainly learning by doing, is not organised or structured in terms of objectives, time or learning support; and it may be unintentional from the learner's perspective. In the youth sector, informal learning can take place in youth initiatives, in peer group discussions, through voluntary activities and in a variety of other situations. 

---
INTELLECTUAL OUTPUT
An activity that results in tangible and meaningful outcomes such as publications and course materials. 

---
INTELLECTUAL OUTPUT 1 (IO1)
The joint desk research is dedicated to the existing Global citizenship education methods and best practices with particular focus on social-emotional learning, as one of its dimensions. 

---
INTELLECTUAL OUTPUT 2 (IO2)
The joint desk research is dedicated to the concept of NFE digital education and digitization around the globe and especially the partner countries. 

---
INTELLECTUAL OUTPUT 3 (IO3)
Labs that are the key activities on national levels and allow engaging 15 people from each country in a blended mix of creative non-formal and informal activities during 5 full day meetings on GCE-SEL followed by a complex group debriefing on potential digitalization of the methods using the research from IO1 and IO2. 

---
KERIC
KERIC is a non-profit non-governmental organization working mainly with children and youth aged 4-30 as well as adults. They offer a wide range of activities with an extra added international dimension which develops the personality of children and youth and differs based on the needs of participants. With the mission is to connect our region Kysuce with Europe and the whole world.

It is one of the seven organizations that created DEE-GEAYS
---
LEARNING OUTCOMES
Statements of what a learner knows, understands and it's able to do on completion of a learning process, which are defined in terms of knowledge, skills and competence. 

---
LIFELONG LEARNING
All general education, vocational education and training, non-formal learning and informal learning undertaken throughout life, resulting in an improvement in knowledge, skills and competences or participation in society within a personal, civic, cultural, social and/or employment-related perspective, including the provision of counselling and guidance services. 

---
NEET
People who are:
Not in Employment, Education or Training

To learn more

---
NGO
A non-governmental organization (NGO) is an organization that generally is formed independent from government.

---
NON-FORMAL EDUCATION
Non-formal education  (NFE) refers to the learning which takes place outside the formal educational curriculum. It has a participative and learner-centred approach; it is carried out by learners on a voluntary basis and therefore is closely linked to young people's needs, aspirations and interests. By providing an additional source and new forms of learning, such activities are also important means to improve the attainment in formal education and training as well as to address young NEETs (i.e. young people Not in Employment, Education or Training) or young people with fewer opportunities and combat social exclusion. 

---
PARTICIPANT
An individual who takes part in a project through a participating organisation. 
---
PARTICIPANT WITH FEWER OPPORTUNITIES
People with fewer opportunities means people who, for economic, social, cultural, geographical or health reasons, a migrant background, or for reasons such as disability and educational difficulties or for any other reasons, including those that can give rise to discrimination under article 21 of the Charter of Fundamental rights of the European Union, face obstacles that prevent them from having effective access to opportunities under the programme. 

---
PEER LEARNING
A reciprocal learning activity, which is mutually beneficial and involves the sharing of knowledge, ideas and experience between the participants. Peer learning practices enable them to interact with other participants, their peers, and participate in activities where they can learn from each other and meet educational, professional and/or personal development goals. 

---
SOCIAL-EMOTIONAL LEARNING
According to CASEL: "Social and emotional learning (SEL) is an integral part of education and human development. SEL is the process through which all young people and adults acquire and apply the knowledge, skills, and attitudes to develop healthy identities, manage emotions and achieve personal and collective goals, feel and show empathy for others, establish and maintain supportive relationships, and make responsible and caring decisions".

---
SOFT SKILLS
Include the ability to think critically, be curious and creative, to take initiative, to solve problems and work collaboratively, to be able to communicate efficiently in a multicultural and interdisciplinary environment, to be able to adapt to context and to cope with stress and uncertainty. These skills are part of the key competences. 

---
XUL
Xul Foundation aims to develop actions of communication for social change and drive social transformation processes that promote environmental and social sustainability, contributing to the collective and participatory construction of a plural, just society, and solidarity.

It is one of the seven organizations that created DEE-GEAYS
---
YOUTH GROUP
A group of youths or young people forming a part or a unit of an organised social, political, or religious institution.

---
---